HIA: Altogether Again
Altogether Again at Harrisburg International Airport
Our plan to provide you a safe, clean and comfortable airport experience.
Throughout the past few months, we've all experienced a lot of change.  At HIA, passenger traffic plunged as much as 96% as stay-at-home orders and corporate travel bans were put in place to help keep us safe and healthy.
As our region, our country and the world reopen for business, air travel is returning to HIA.  While we've always been known for providing a convenient, clean and safe airport experience, we're taking enhanced measures to provide an even better airport experience the next time you fly.
Mask Policies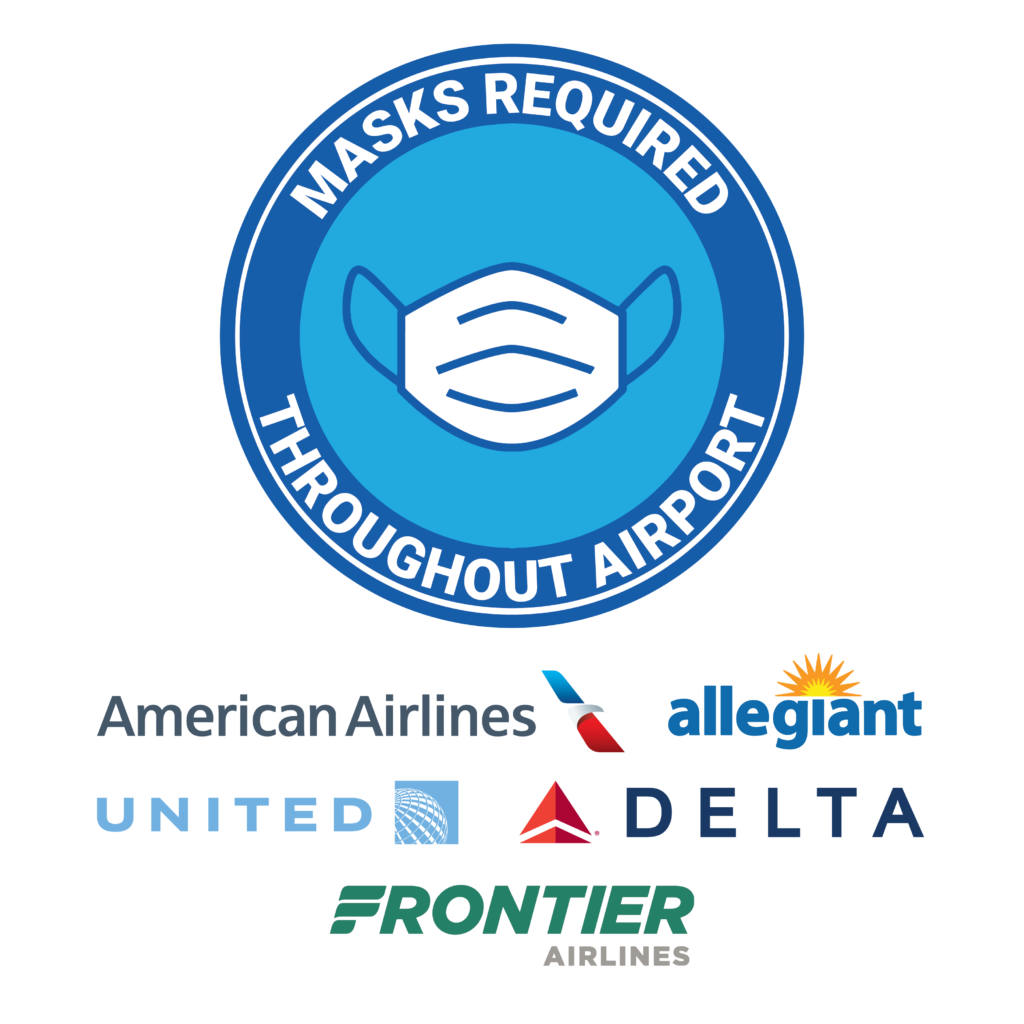 All 5 airlines that serve HIA now have mask policies that extend past on-board their aircraft in addition to the mandate in all public buildings from the PA Department of Health. For the safety of all passengers, all airlines from HIA require passengers to wear a mask throughout their entire journey including ticketing, security, gate area, baggage claims, and on-board the aircraft. For information on specific policies for each airline on their Covid-19 policies, we encourage you to visit their travel update pages listed here:
All passengers and employees are encouraged to wear face coverings whenever inside the airport
Hand sanitizer stations and surface cleansing wipes are located throughout the terminal building for your use
Polycarbonate barriers are being installed in all high traffic public interfaces areas
Public areas including: airline ticket counters, gates, restrooms, bag claims, etc. are being electrostatically disinfected on a regular basis
Surface areas and touch points are being disinfected multiple times each day
Social distancing markers are being placed throughout the airport to remind us to give each other and respect each other's space
Face masks and other Personal Protective Equipment are now available in the airport should you leave anything at home
How You Can Help
If you are not feeling well, reschedule your trip and do not travel until healthy
Wear a face covering as soon as you arrive at the airport, preferably prior to entering the building
If you need to sneeze or cough, please use your elbow
Wash your hands thoroughly and often and/or use hand sanitizer
Use your airline mobile boarding pass when traveling (if available)
Follow the revised guidelines of the TSA on what to pack, and where to pack it
Know your specific airlines revised travel policies
When you are ready to fly, we look forward to welcoming you back to Harrisburg International Airport.
It's going to be great to be Altogether Again!