Masks Still Required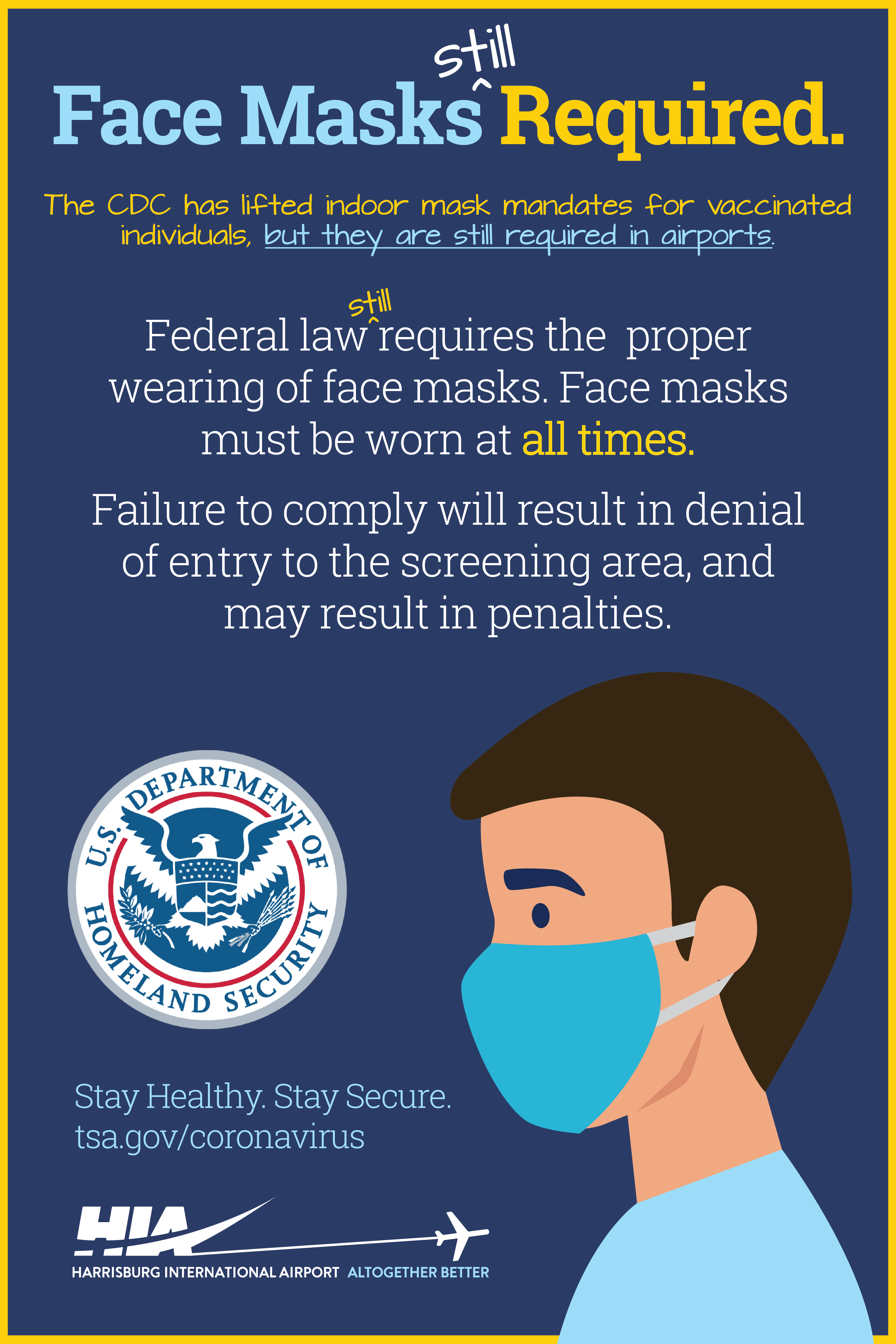 While yesterday's
CDC
announcement that vaccinated individuals no longer need to wear face coverings indoors or outdoors is good news, the federal face mask requirement for individuals across all transportation networks throughout the United States, including at airports, is in effect through September 13th.
This mandate is being enforced through a Security Directive issued by the
Transportation Security Administration – TSA
and applies to customers and employees traveling through, and working in, all airports, bus and rail stations.
We appreciate you helping us be
#AltogetherBetter
as we strive for safety for all passengers as we increase air traffic at HIA in our hope to be
#AltogetherAgain
.
– Hand sanitizer stations and surface cleansing wipes are located throughout the terminal building for your use
– Polycarbonate barriers in all high traffic public interfaces areas
– Areas throughout the airport are being cleaned and disinfected on a regular basis.
– Social distancing markers are throughout the airport to remind us to give each other and respect each other's space
Additional Ways You Can Help
If you are not feeling well, reschedule your trip and do not travel until healthy
Wash your hands thoroughly and often and/or use hand sanitizer
Use your airline mobile boarding pass when traveling (if available)